Houston-based artist and scientist Joseph Cohen expands on the two previous exhibitions of his "Looking at a Flower" trilogy through his new body of work on view March 21­–April 27, 2019 at Winston Contemporary Art (2426 Bartlett St., Ste. D, Houston, Texas 77098).
Building on Chapters 1 and 2, Chapter 3 of his trilogy introduces Cohen's "Nanostrings" series, accompanied by a hexalogy of multi-layered squares and one central piece. These new works incorporate a range of nanomaterials – from tracer dyes to separated carbon nanotubes – that fluoresce outside of the visible spectrum, both ultraviolet and infrared. Applying similar vocabulary as his previous works, the "Nanostrings" are comprised of countless layers creating a topography that can be broken down and shown through different wavelengths of light. His works allow for multi-dimensional viewing: when observed using a handheld light source (385nm), they transform; and, when the lights are off, there is an evident, yet subtle, glow emitted from the works because of his use of purified phosphorus.
Over the past four years, Cohen helped create nanomaterials in the labs of world-renowned research institutions; the use of which resulting in an expansion of his artistic methodology in ways never before achieved. The unique optical and physical properties of these nanomaterials have guided the creation of his work, taking him into new directions. By incorporating specific nanomaterials, he works in a manner akin to a scientist by "doping" and altering molecules to exhibit new properties into the paint. While the works appear ephemeral in normal lighting conditions, the medium becomes active, releasing photons into the atmosphere when specific wavelengths of light excite the material.
"I strive to have my art experienced as a physical object, without being referential…'a thing in itself'" states Cohen. "The operative nature of our fast-paced society brings about a barrage of visual imagery that competes for our attention and in turn, produces a numbing effect. My work calls for a slowing down, thus allowing a respite in which one may contemplate. Nanostrings goes a step further toward awareness, wherein scientific research has created unique materials that activate the physical object."
This exhibition is funded in part by the City of Houston through Houston Arts Alliance.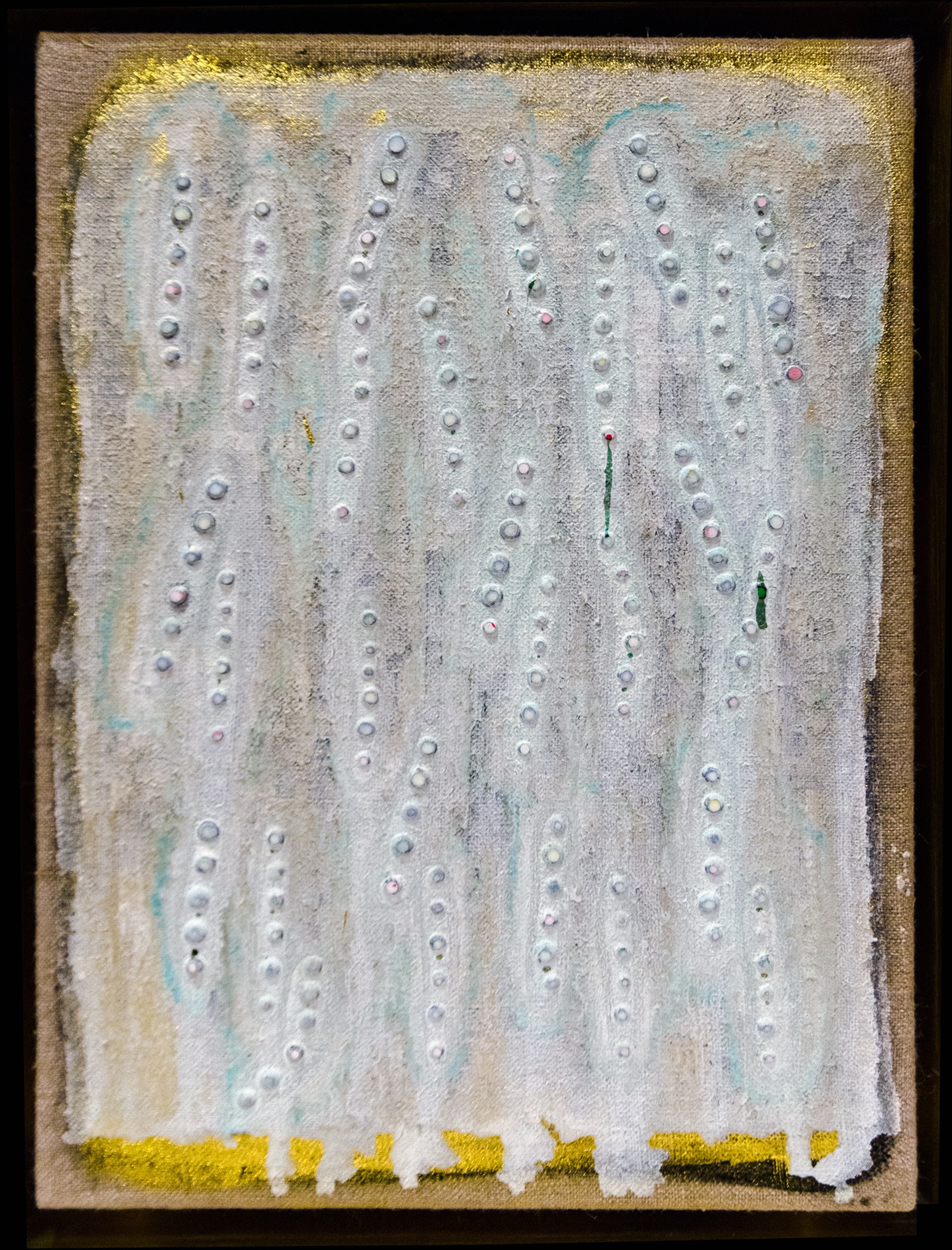 "Nanostring 1" by Joseph Cohen, 2019. Separated carbon nanotubes, tracer dyes, phosphorus, gold and acrylic on linen. 12 x 9 inches.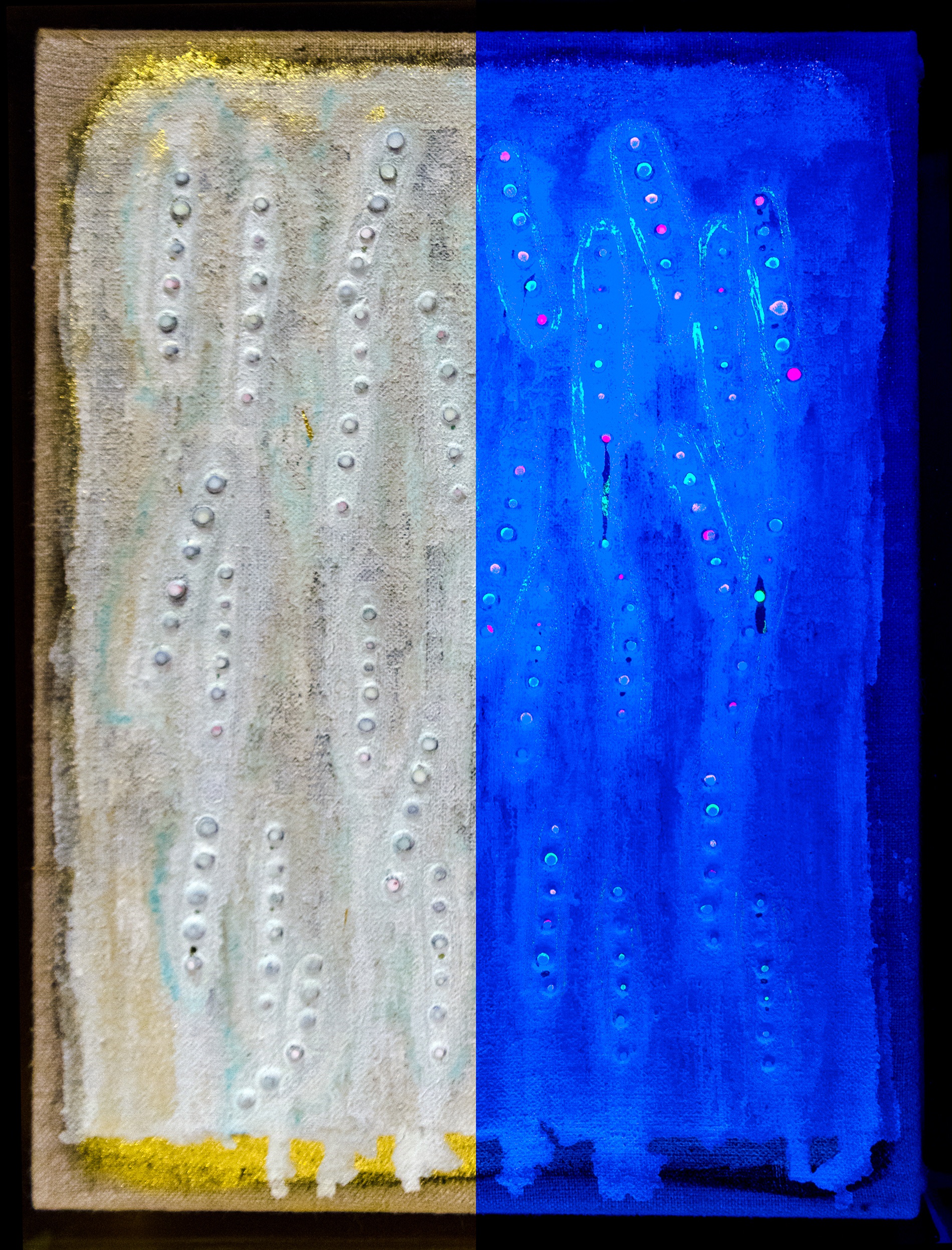 Split image of "Nanostring 1" by Joseph Cohen showing unlit and lit portions of this work.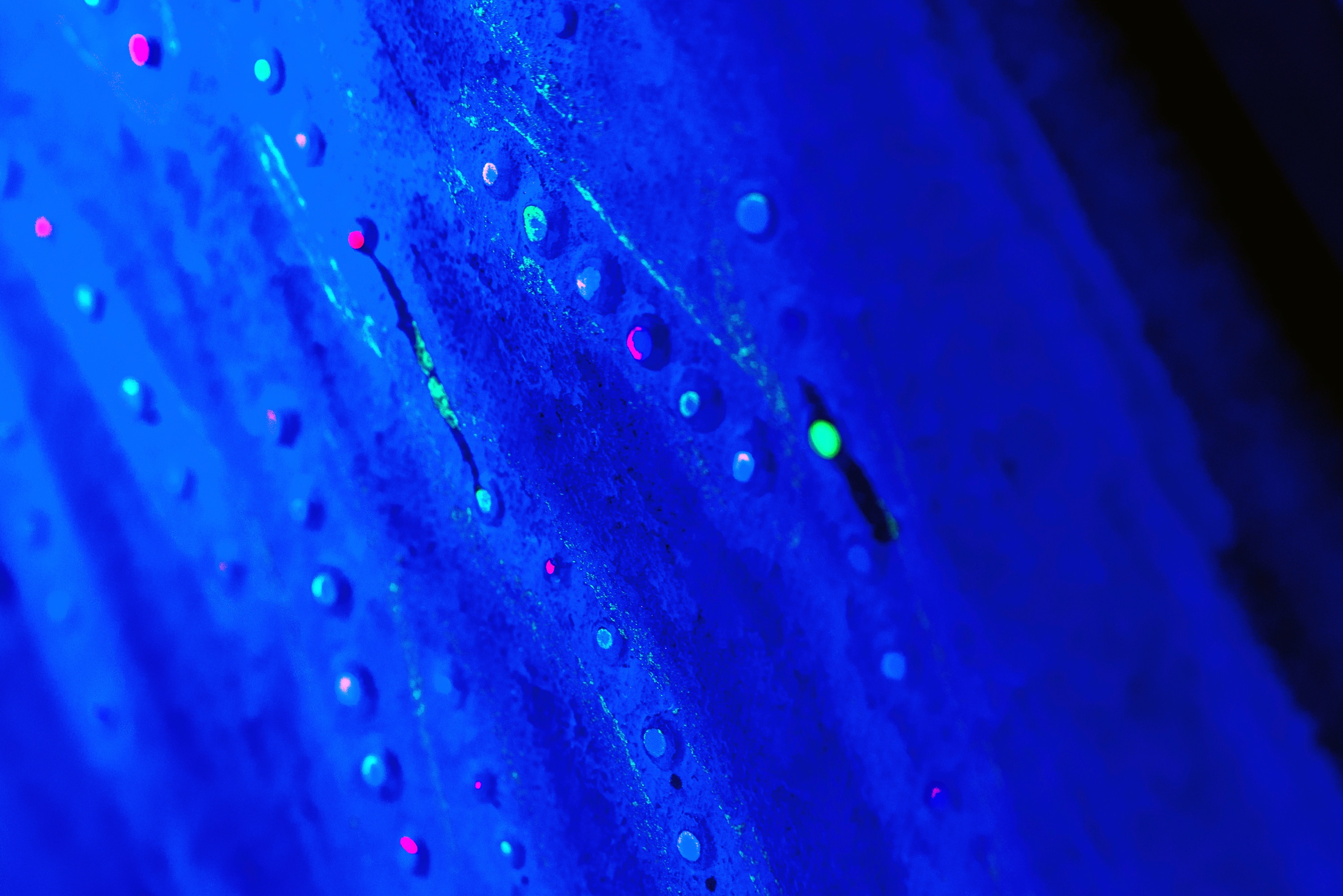 Detail of "Nanostring 1" by Joseph Cohen.
ABOUT JOSEPH COHEN: Joseph Cohen was born and raised in Houston, Texas. Cohen received his MFA from the University of Texas in San Antonio, where he also taught undergraduate drawing and received his BFA from Texas State University in San Marcos. Cohen's art practice has afforded him the opportunity to travel the globe and take part in international projects, residencies, and exhibitions. For the past decade after returning to Houston, his artwork has been acquired by The Museum of Fine Arts Houston, he was awarded best in show at Lawndale's Big Show, and he has given presentations at the Contemporary Arts Museum Houston, The Menil Collection, and the Children's Museum of Houston, among many others. Following the artist's 2015 solo exhibition in New York at De Buck Gallery, Cohen began working with leading figures in the science and health industry. This led to an Artist-in-Residency program being created for the artist at Memorial Sloan-Kettering in New York. Likewise, Cohen has taken part in Artist-in-Residency programs at Rice University, and the Houston Methodist Research Institute, collaborating with researchers and scientists. For over three years, Cohen has been working in Houston, New York, and Gaithersburg (MD) developing works from nanomaterials in an effort to develop a conversation between the two fields of art and science that goes beyond the superficial and fully integrates artist-researcher in ways never before seen. Cohen is also the Co-Founder of Davis Cohen Art, a full-service art advisory and appraisal firm. To learn more, visit www.josephcohenart.com. Follow the artist on Instagram at @josephcohenart.
"Looking at a Flower, Chapter 3"
Winston Contemporary Art, Houston, Texas
March 21 thru April 27, 2019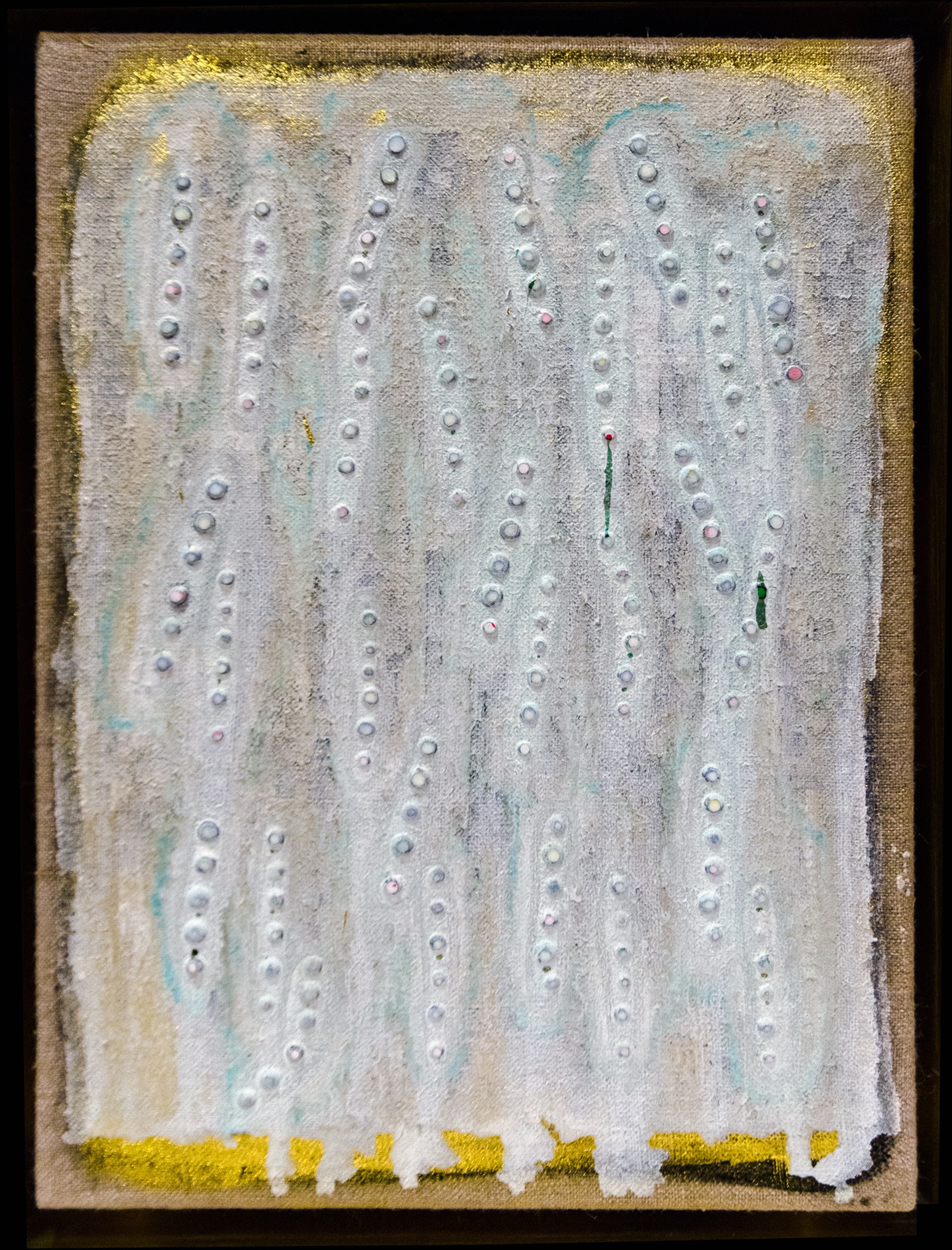 Image: "Nanostrings 1" by Joseph Cohen, 2019. Separated carbon nanotubes, tracer dyes, phosphorus, gold and acrylic on linen. 12 x 9 inches.
"Looking at a Flower, Chapter 2"
G Spot Gallery, Houston, Texas
December 2–31, 2017
https://www.gspotgallery.com/artists/exhibitions_JosephCohen.php
Image: "L.D. Series (1)" by Joseph Cohen, 2017. Separated carbon nanotubes, Rhodamine B, 24 kt gold, and pigment on Arches 88 paper, 22 x 30 inches.
"Looking at a Flower, Chapter 1"
BioScience Research Collaborative (BRC) at Rice University, Houston, Texas
November 16, 2017–April 8, 2018
https://moody.rice.edu/exhibitions/joseph-cohen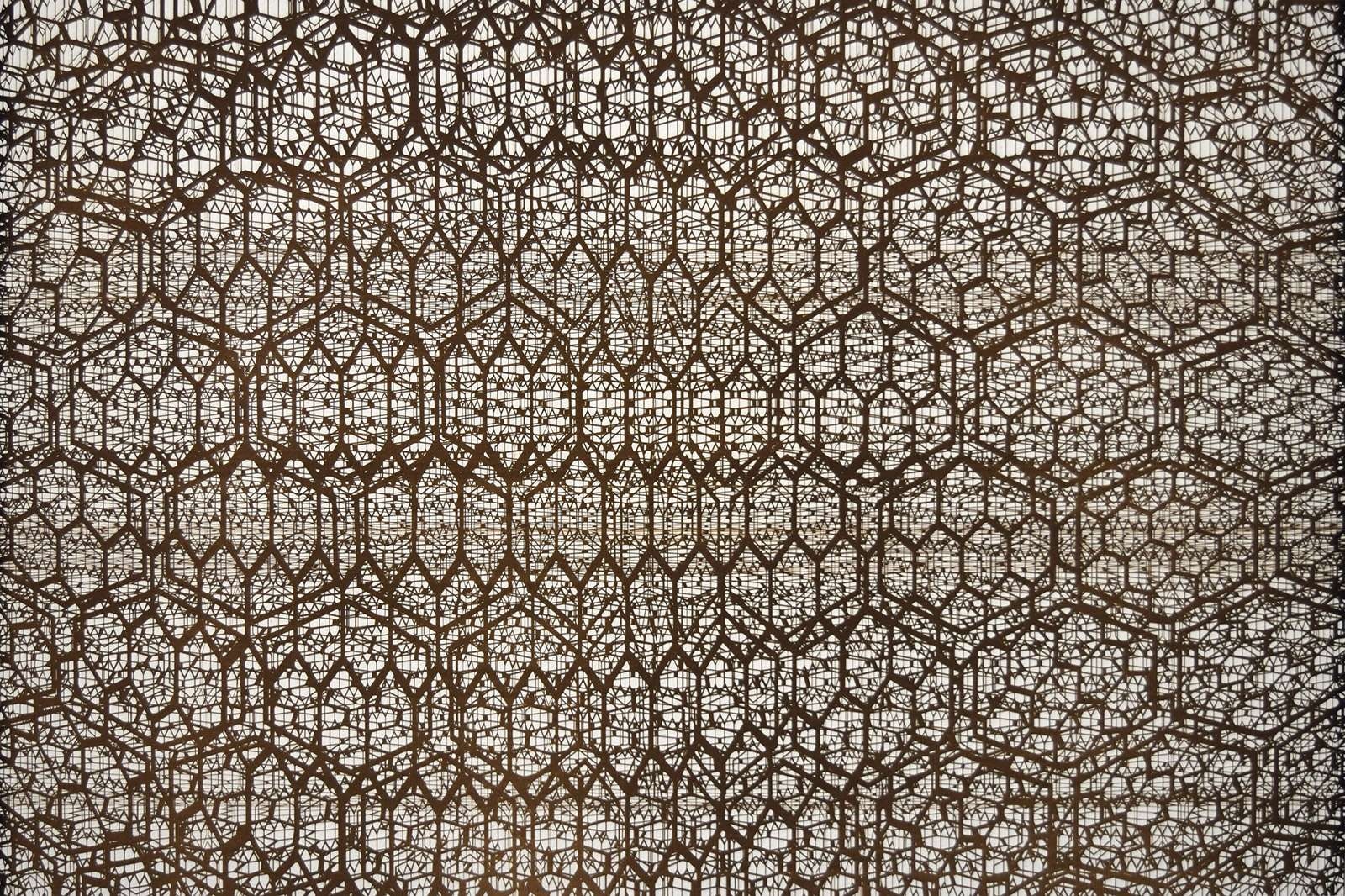 Image: "Graphene" by Joseph Cohen, 2017. Laser-induced graphene on Arches paper. 20 x 30 inches.